Where To Invest?
There are a lot of asset classes in which an investor can segregate his savings, depending on the Risk appetite, knowledge, experience, age, etc. But as a thumb rule risk taking the capacity of an individual determines his Investment Portfolio."Higher the risk, Higher the return and vice-versa".
Primarily there are two broad Asset Classes of Investment which we will begin with:
Debt Instruments
Equity and Equity Related Instruments
Although other Asset Classes for Investment include:
Real Estate
Gold
Art/Collector's Antiques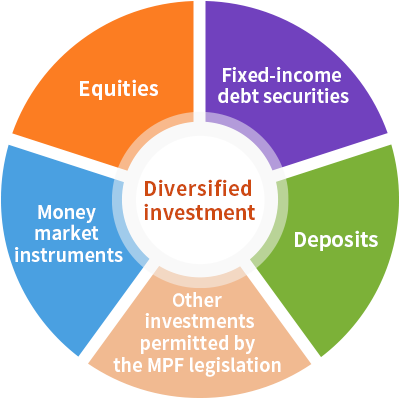 Debt as an Asset Class includes all those instruments which give a fixed rate of return and are highly safe some of the types of Debt instruments :
Fixed Deposits in Banks, Private Company Fixed Deposits, Recurring Deposit, etc.
Mutual Funds, Liquid funds, Guilt Funds, Fixed income funds, etc fall under the Debt category of Mutual funds.
Government Bonds, Kisan Vikas Patra, Post office schemes.
Life Insurance Traditional Plans-Money Back and Endowment Insurance Plans are also based on the Principle of a Debt.
Equity as an Asset Class includes all those instruments which are directly or indirectly invest in the stock markets-BSE/NSE(Nifty), these kinds of investments do not guarantee returns and are very risky in nature, but could be very high in return as is being witnessed today. Equity-based investments include:
Mutual Funds: These includes Large cap, Midcap, small-cap funds, Index, Sectoral, Diversified Funds, etc.
U.L.I.P (Unit linked insurance Plans): These type of insurance Plans have investments in the Stock Market or Equity.
Stock Markets: Directly entering the stock markets via trading on the NSE/BSE stock exchange by opening a demat and trading a/c with any third Party Brokers.
NSE/BSE stock exchange by opening a demat and trading a/c with any third Party Brokers.
What Are Mutual Funds?
By Definition  Mutual Funds is a Pool of money, managed by a Professional Fund Manager of an A.M.C or a Mutual fund House. In Layman terms, lot of investors pool their money together by investing in scheme of Mutual Fund Company and  their  investments are  managed  by  a Fund Manager.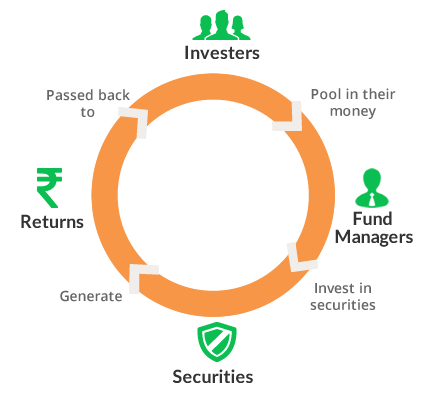 There are various categories of Mutual Funds :
Large Cap Equity Funds: These kinds of Mutual Funds Primarily invest in Stocks of Large Cap Companies.
Mid Cap and Small Cap Equity Funds: These kinds of Mutual Funds Primarily invest in Stocks of  Mid Cap and Small Cap Companies.
Balanced Funds: These Funds have a Balanced approach in investing in both the Debt and Equity Market for stable returns.
Sectoral/Thematic Funds: These funds generally are bullish on a Particular Sectoral  Stocks like-Banking, Pharma, Infrastructure etc.
E.T.F Funds (Exchange Traded Funds): Generally are Gold E.T.F popular for keeping gold in  a demat form.
Debt Funds: As discussed earlier give a stable return and are very safe, these include long term, short term, ultra short term, Liquid ,Fixed Income, Gilt Funds etc.
Funds of Funds: These schemes invest in various schemes of other Mutual Funds.
Index Funds: These Funds generally move in tandem with the respective Benchmark Index like –Nifty 50,BSE-30 etc.
E.L.S.S (Equity linked Saving Scheme)
A type of equity based mutual fund which helps in saving tax. ELSS is a diversified equity mutual fund which has a majority of the corpus invested in equities, Since it is an Equity Fund, returns from an ELSS Fund reflect returns from the equity markets. This type of mutual fund has a lock in period of 3 years from the date of investment, it gives Tax Rebate under Section 80(C) and the income is also tax free.
Some of the Major Advantages in Investing in E.L.S.S as a Mutual Fund Category are:
Tax Rebate under section section 80(C).
High Returns even up to 20%-25% YOY basis.
The income which you receive after 3 years of lock in is tax free.
Much higher returns comparative to other tax saving instruments like –P.P.F , F.D, Kisan Vikas Patra etc. 
There are generally 2 ways of investing in mutual funds:
A. Lumpsum: At one go when you decide to invest 10k,50k,1lac etc according to your financial capacity,this strategy should be ideally adopted in falling markets when your Lumpsum can buy you more number of units of the mutual fund.
B. SYSTEMATIC INVESTMENT PLAN OR S.I.P: It is a very common practice to monthly/quaterly invest small amounts with a pre-determined goal to create a corpus in a given frame of time.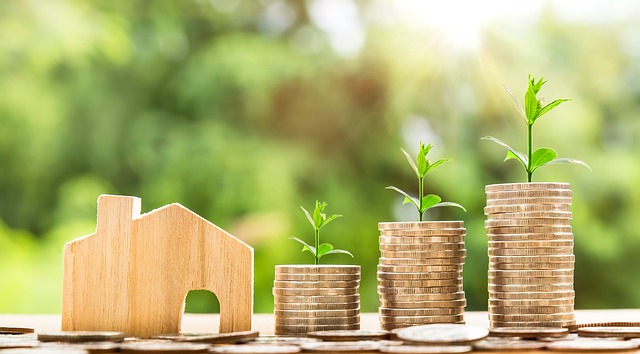 Various advantages of S.I.P Include:
A systematic way of regular savings on a Periodic basis: Monthly, Quarterly etc.
Investing in Mutual funds through S.I.P makes you take advantage of the "Average Principle" of fluctuations in the Stock Market.
The Power of Compounding of Units over a Period of time give very good Return on Investment.
S.I.P  in E.L.S.S (Mutual funds), not only gives you tax rebate under section 80 (C)  but also gives handsome returns after 3 years and are tax free.
Income Gain from Equity based  mutual funds are tax free after 1 year.
Our Mutual Fund Partners